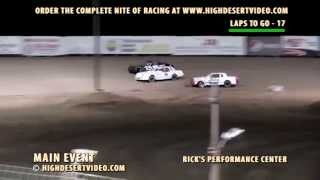 1957 Chevy USRA Stock Car
Watch
Batteries Plus Bulbs
2240 E. Lohman
Las Cruces, NM 88001
575-525-2355
We carry a full selection of batteries for laptop, camcorder, digital cameras, mobile phones, cars, trucks, motorcycles, ATVs, RVs and UPS units to name a few. We also stock the best selection of light bulbs for both commercial and residential applications. Our Business-to-business program benefits qualified customers with delivery, open account billing and bulk purchasing efficiencies. We also have an on-site tech center where cordless tool battery packs are tested and rebuilt at significant savings from the cost of new. Most importantly, our store is leading the charge to recycle spent batteries and to protect our environment. Download a Battery & Light Bulb Checklist and save 10% on your next visit.