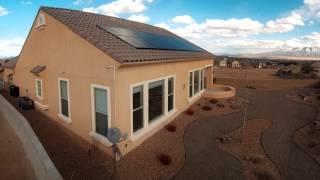 Why Consolidated Solar Technologies?
Watch
Premier Distributing
Las Cruces, NM
575-524-1661
Established in 1982, Premier Distributing Company is a distributor of a range of Anheuser-Busch products. It offers a range of alcohol and liquor products from various manufacturers. The company provides products from various brands, including Budweiser, Michelob, Busch, Hurricane, Bacardi, Peels, Tequiza, Kirin, Harbin and TILT. Premier Distributing Company offers specialty beers from Bare Knuckle Stout, Redbridge and Rolling Rock. It also imports the products of Grolsch, Beck s, Hoegarrden, Leffe, Lowenbrau, Stella Artois and Bass. It provides a variety of products from Redhook, such as Blackhook Porter, Longhammer, Copperhook, Sunrye Ale and Winterhook. Additionally, the company supports local civic, charitable and educational initiatives.